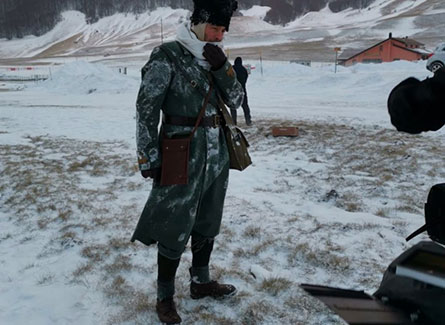 "La seconda via" è il primo film sulla Ritirata di Russia del 1943 ad essere realizzato.
La storia viene affrontata in chiave intimistica: una pattuglia di sei alpini (più il fedele mulo Remagio) vaga per la steppa cercando di evitare le imboscate dei russi e soprattutto tentando di proteggersi dalle temperature rigide, dalla neve, dal vento. Avanzano, trascinando su una slitta di fortuna il loro tenente rimasto ferito. Durante la marcia, nelle poche soste, tornano con la mente alla loro vita civile, ai loro sogni, alle speranze, ai ricordi familiari. Il destino che li attende, però, non lascerà loro scampo.
Regia e sceneggiatura di: Alessandro Garilli
Fotografia: Claudio Zamarion
Scenografia: Nello Giorgetti
Fonico: Frank Rousselle
Montaggio: Marco Guelfi
Cast: Ugo Piva, Giusto Cucchiarini, Simone Coppo, Stefano Zanelli, Nicola Adobati, Sebastiano Bronzato, Andreapietro Anselmi, Melania Dalla Costa, Nina Pons, Alice Lamanna, Ariele Vincenti
Produzione: RS Productions, QUALITYFILM, Angelika Vision, in collaborazione con RAI Cinema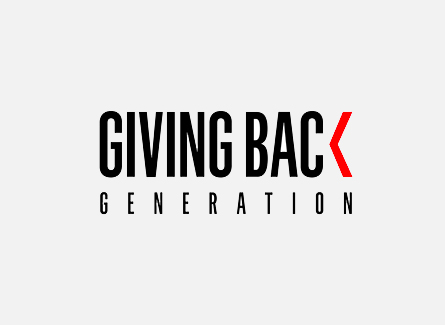 2nd and 3rd season
The format includes a series of interviews in which the well-known guests reveal themselves and candidly discuss important issues such as friendship, positivity, kindness, respect and self-acceptance, with a single goal: " Give back ", make a difference and positively influence the listener.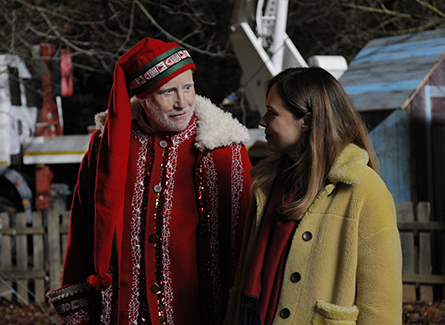 The Christmas movie stars a family: father, mother, two children, grandfather and… Santa Claus. The grumpy father hates Christmas, because he remembers the past with his absent father, and finds himself managing two children who, with the help of their grandfather, try to free Santa Claus, trapped by an "animated" monster, through the solution of eight digital riddles.
Directed by: Kristoph Tassin
Written by: Andrea Iervolino
Screenplay by: Kristoph Tassin & Andrea Iervolino
DOP: Claudio Zamarion
Set design: Nello Giorgetti
Costumes: Luciano Capozzi
Music by: Vittorio Giannelli
Edited by: Marco Guelfi
Post production: A&V
Running time: 90′ circa
Language: Inglese
Starring: Richard Dreyfuss, Valeria Bilello, Judd Nelson, Nathan Cooper, Lorenzo Zaini, Charlotte Gentile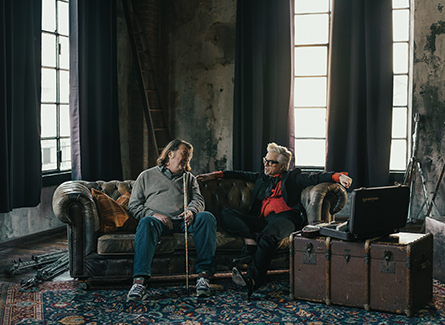 Franco Battiato - La voce del padrone
Un viaggio fisico, ma anche ideale, da Nord a Sud dell'Italia per raccontare Franco Battiato e la sua influenza sulla cultura del nostro paese, attraverso un testimone d'eccezione che ci restituisce la storia e la personalità di Battiato. Un percorso di racconto che tra arte e memoria renda omaggio non solo alla storia del musicista e del suo storico album di cui ricorrono i quaranta anni, ma riesca anche a celebrare l'eredità morale ed estetica di questo cantautore unico.
Regia di: Marco Spagnoli
Scritto da: Marco Spagnoli, Stefano Senardi
Fotografia: Niccolò Palomba
Montaggio: Jacopo Reale
Minutaggio: 80 min
Con: Morgan, Alice, Nanni Moretti, Mara Maionchi, William Dafoe, Caterina Caselli,
Oliviero Toscani, Carmen Consoli, Paolo Buonvino